Update: sex offenders to pay more in Roane County | News
UPDATE: Roane County commissioners voted unanimously to pass the proposal that will require sex offenders to pay an additional $50 each year.
They approved the proposal 15-0.
ORIGINAL STORY
(WBIR - Roane County) Roane County commissioners are expected to vote Monday night on whether to charge the area's sex offenders an additional $50 per year.
Currently, all Tennessee sex offenders are required to pay $150 annually to the state, but earlier this year state lawmakers passed legislation allowing municipalities to charge sex offenders in their county an additional $50.
Sheriff Jack Stockton said, "We have 43 registered and 19 of those are violent sex offenders. And when I say violent that means it could have been a forced assault or age could have been a factor of the crime."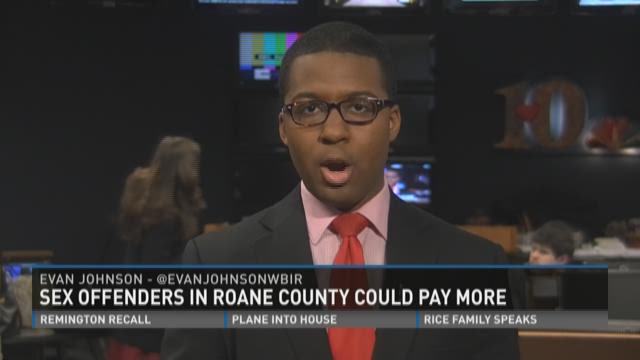 The Roane County Sheriff's Office has a division dedicated to keeping track of the area's sex offenders. It alerts victims and residents when an offender moves into their neighborhood.

Monday's resolution requires a two-thirds vote to pass. If the County Commission passes the resolution, Sheriff Stockton said the additional money will go toward flyers and emails to alert residents when offenders move into the area as well as costs to manage the website.
Sheriff Stockton said, "We feel like when an offender moves into a community the public has a right to know that there may be a predator or someone there who has a conviction of a sexual offense or a violent sexual offense living in the neighborhood."
To find out if a sex offender lives in your neighborhood visit the Tennessee Bureau of Investigation Sex Offender Registry.
Once there, click on "Map Offenders by Location" located on the top right side of the screen. Once there, you can enter your address information and it will show you the sex offenders living within a certain distance from your location.